Book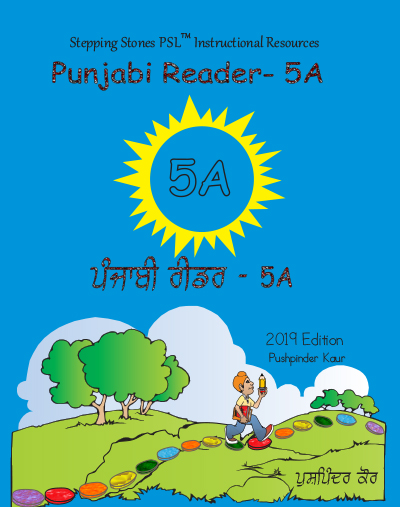 PSL Book 5A
The student at Level 5 will review the Penty and Matras using the vocabulary embedded in lessons. They will learn the vocabulary related to Sikh principles and counting up to 100 in Punjabi. They will be able to read short poems and longer Sakhis of Guru Nanak Dev Ji. They will use a timeline and answer questions about Guru Nanak Dev Ji's life. They will use the following resources to achieve the benchmarks.
Paperback
On sale : Jan,31,2017
Pages : 48 | Isbn : 98-651-1654
Level : 3+
This book illustrates Guru Nanak Dev Ji's life through Sakhis that teach the Three Golden Rules to the young learners. Each Sakhi includes a high level vocabulary and a story with a concrete message from Guru Nanak's life. Each Sakhi is followed by comprehension exercises.





Copyright © All Rights Reserved by Tej Publishing House