Book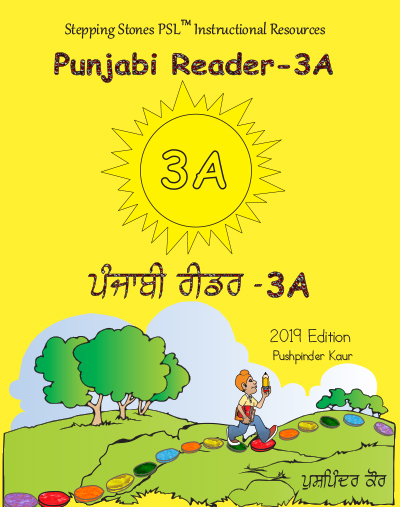 PSL Book 3A
The student at Level 3 would have mastered the symbols and the sounds of the Penty, the nine Matras, and the five sound modifiers. They will review those concepts and in this level be able to read short poems and passages about the days, months, and colors; names of fruits and foods; common verbs and how to communicate using them; parts of a house, and counting up to 50 in Punjabi. They will use PSL Book 3A to achieve the benchmarks. Book 3A has 115 pages filled with 32 lessons that include a review of the Penty Akhri, and Matras and reading, writing and grammar lessons.
Paperback
On sale : Jan,31,2017
Pages : 48 | Isbn : 98-651-1654
Level : 3+
This book covers a beginning level reading curriculum that provides instruction in foundational reading and rich vocabulary, which is critical to understanding the newly acquired language. The course starts off with simple sentences and builds up to short essays and poems. There are a number of comprehension exercises at the end of each lesson.





Copyright © All Rights Reserved by Tej Publishing House